Vertical stationary compacter used to compact cardboard boxes.
Note:
Wax cardboard not acceptable by recycling centers.
Dry waste is efficiently compacted by a stationary compactor.
Wet waste is best handled by a self-contained, liquid-tight compactor.
Perfect For:
Commercial – Businesses/Department stores with lots of volume ie. Superdome & Macy's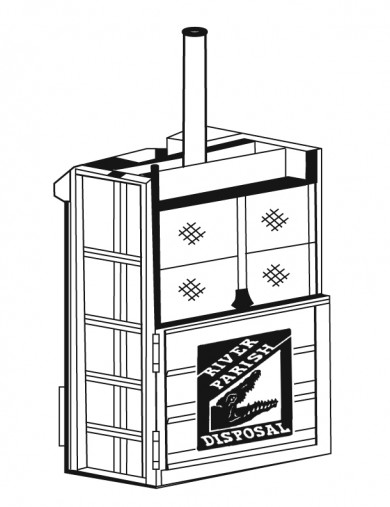 Starting service is simple. CALL 504.738.7700
Our waste collection, transfer and disposal services are always operated in a manner conforming to all safety laws and within EPA compliance.