Join Girls on the Run New Orleans for the Spring Celebratory 5k!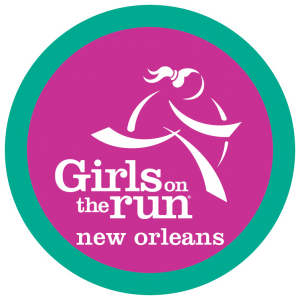 At Girls on the Run New Orleans we inspire girls to recognize their inner strength and celebrate what makes them one of a kind. Trained coaches lead small teams through our research-based curricula which includes dynamic discussions, activities and running games. Over the course of the ten-week program, girls in 3rd-8th grade develop essential skills to help them navigate their worlds and establish a lifetime appreciation for health and fitness. The program culminates with girls positively impacting their communities through a service project and being physically and emotionally prepared to complete a celebratory 5K event.
Think bright colors, tutus, bubbles and the most positive 5k around! Men and women of all ages are invited to celebrate these AMAZING New Orleans girls!
DETAILS:
GOTR 5k Event & Wellness Fair
May 13th, 2017
Race Start: 8:00 AM
Location: City Park
Course Information:
The 5K Course is a 3.1 mile course around City Park. The 5K participants will pass a water stop on mile 1 and on mile 2. Cheer Teams will also be placed along the course to cheer on the girls and 5K participants.
Volunteer:
We need volunteers to help face paint, work at water stations, cheer the girls on etc! Join the celebration and sign up here:
https://www.gotrnola.org/5k#show-volunteer
Additional Information: Register & learn more at www.gotrnola.org/5k
The River Parish Disposal team is proud to be a part of the Girls on the Run 5k. It is important to us to support the New Orleans Community and to be able to make a difference in young people's lives. Good luck to all of the participants!