Zurich Classic of New Orleans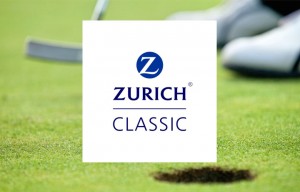 In New Orleans, festivals celebrate everything from oysters to po-boys and playwrights to jazz, and the Zurich Classic of New Orleans PGA TOUR event is no exception. The tournament offers fans not only great golf, but also the festival culture that makes our region unique. At this year's tournament, April 24-30, 2017 at TPC Louisiana 11001 Lapalco Blvd, Avondale, Louisiana 70094, fans can dig into a plate of classic New Orleans cuisine from some of the best restaurants in the city like Acme Oyster House and Drago's while they watch some of the world's greatest golfers. Then, when the play is over on the weekends, the music begins at the 19th hole with great bands like The Chee Weez and Band Camp to create the full festival atmosphere.
Golf Is Coming To Town!
The Zurich Classic serves as the principal fundraiser for the Fore!Kids Foundation, a crucial program supporting local initiatives in the New Orleans community. Since 2005, our combined efforts have helped raise more than $17 million for more than 100 charities, supporting over 200,000 children in need throughout the Greater NOLA area. Zurich also supports numerous local charities, such as St. Michael Special School, SBP and Blessings in a Backpack, in addition to its Toys R'Us holiday event together with the Fore!Kids Foundation.
Great Food, Fun, & Golf
River Parish Disposal will be out at the Zurich Classic as we are the exclusive trash hauler for the entire event. River Parish Disposal loves Louisiana and believes in giving back to our community whenever we can especially when it is for wonderful charities likeFore!Kids Foundation, St. Michael Special School, SBP and Blessings in a Backpack. We are excited about the Zurich Classic and hope to see everyone on the green.
Click HERE to find out more information.